He lost three teeth because of Osama. This Sikh gentleman has had to go through the 'mistaken identity' crisis like quite a few before him post 9/11.
Jiwan Singh, an employee of Metropolitan Transportation Authority (MTA) he was attacked in a train in Brooklyn by a black guy in his 20s who demanded he get up from his seat, although there were other vacant ones. When Singh pointed this out, the man grabbed him by the collar, hauled him into another seat and said, "Taliban, you sit there!" He was also punched in the face.
The crimes task force is investigating it as a bias crime. Is this only bias? Were there no incidents before Osama? Has he not heard about the dot-busters? About Enoch Powell? Why, blacks have not had it great themselves. And incidents such as these show that externals suffice – a long beard, a turban are enough. Two years ago his son lost an eye in a stabbing incident. There are such cases in other countries.
Singh's anger is directed not against the stereotypes or the lack of knowledge. He has only one complaint:

"We are Indians…Due to that bastard, I have suffered so much, my family has suffered so much, my community has suffered so much."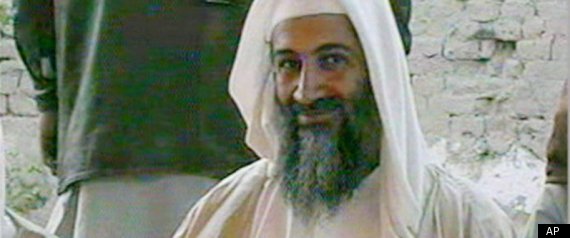 It is indeed true (and we won't go into the murders in Australia that have nothing to do with religion). He can now imagine how many Muslims suffer due to it. And he might like to flashback to 1984. At that time his community suffered so much in his country – India. 3000 Sikhs were killed because Prime Minister Indira Gandhi was assassinated by her bodyguard, who happened to be Sikh. People had to shave off their beards, discard their turbans, hide, escape. Who were the bastards then?
When we talk about biases we need not look from the other side, as I have been told to, but from right under our noses.
- - -
Here is a comment in the same vein:

…FV consistently replies to assertions about lack of religious and political freedom in Muslim majority countries with a boiler-plate answer that they are declared theocracies.

Is that supposed to incite India to declare itself Hindu theocracy and thereby prevent any further discussion of rights of minorities or is it the frustration that India has been running a pseudo-hindu government in the disguise of a secular democracy?
My response:
The declared theocracies are a fact, boiler-plate or no boiler-plate.
The Indian Constitution is the basis on which we base our arguments. The Hindu theocracy that has entered political discourse in a secular society does not need to be incited. Is the Sangh Parivar a response to Muslims? Then they are even more pathetic than one would have thought. 80 per cent of the population does not need to be so insecure. When it comes to caste, and it has to be addressed, people are ready to discuss it although many do sanskritise themselves. What must Muslims do? Convert? Perform the Ram leela? The rights of minorities has to be discussed if they are denied them on the basis on religion that they are free to practise, as per the law. I find it facetious that Indian Muslims are thrown this crumb of an argument: "Oh, so what about Saudi Arabia?" Members of other faiths have gone there out of choice to work and earn. They know what they are in for. It must be clarified that in social aspects non-Muslims are allowed to practise their faith in Muslim countries and eat and drink what they want.
If discussing the manner in which some Muslims are treated and riots engineered to target them amounts to championing their cause, then it must jolly well be done. There is nothing like "same discussions" regarding Islamic countries, because they are not the same. I am talking about Indian Muslims because I live here. If there is a case where a Hindu or Christian is ill-treated in a Muslim country people not only talk about it, there are loud discussions. They become international subjects. Have the Bombay riots and the Gujarat riots become internationalised despite the sheer immensity of the carnages? (I am against international interference, but posit the coverage of the 1993 riots and the 2008 Mumbai attacks.)
No one has stopped people from talking about what happens in Muslim countries if it gives them a high and makes the Hindu cause seem right. In that case, as I have said often, first the Indian Constitution has to be nullified, then start the process of declaring India a Hindu state – the visions of Ram Rajya being thrown in our secular faces is a most despotic attitude – and then come to the table and see whether Indian Muslims can and will stay in such a situation. I know of many Muslims who find living in Islamic countries claustrophobic or limiting; I should imagine there would be several Hindus who would too. This is aside from the fact that most of these debates of how India should function come from those who are not in India anyway.
The patronising tone of believing in the rights of Muslims because they are not responsible for what Muslims do elsewhere might fit the shoe better if I turned around and said, hey, it's okay to be a Hindu even though in this beloved land that you live in or originate from Muslims were killed while you were fiddling. You've got to be kidding if you believe that it is because of what Saddam or Osama or Ilyas Kashmiri have done. Check out the secular component of Dawood Ibrahim's 'cabinet'. Find out what saffron terror is all about. Check on the number of armed forces personnel who had joined the Hindutva movement. Because people were killed in the border areas? How many borders do we have? Why is it only one country that gets us so itchy? History? Then live with it.
The world is large enough and the questions are more revealing than the answers. The jihad, besides its terrorist meaning, is essentially what the elite snort. After all, it is about egotistic self-realisation – and the real meaning of jihad is to fight the demons within. I guess it is time for some exorcism.