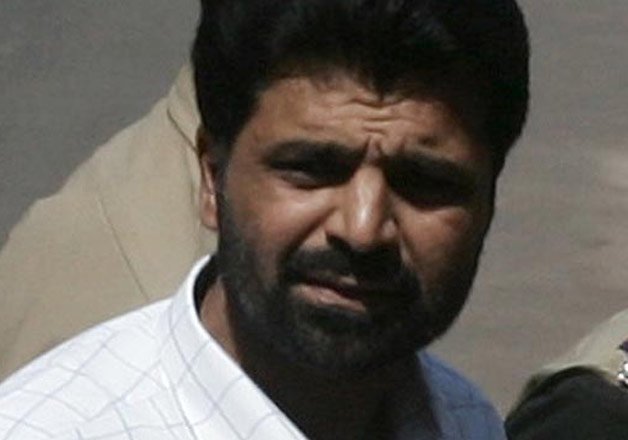 Yakub Memon is to hang. Barely had the announcement been made, and the media started with its, "This will send out a wrong signal to Indian Muslims". How pathetic and dangerous such analysis is. It assumed that by default all Muslims in India are the products and respondents to the Yakub Memon school of thought, and that is the worst thing to happen to this fair country of ours. The other usage of Indian Muslims is as pop analysis, which is again so limited. That is the reason I felt Black Friday was such a disgusting film.
Even as his curative petition is pending in the Supreme Court, a TADA court in Mumbai has issued a death warrant against 1993 Mumbai serial blast accused Yakub Memon. According to the warrant, Memon is likely to be hanged at the Nagpur Central Jail on July 30 at 7 am.
It seems more like diverting attention and once again some political parties will gain mileage.
The verdict to hang was made first 20 years after the 1993 blasts. The CBI had picked on arrangers and got nowhere near the real culprits. The riots preceding the blasts have never been fully understood.
I had written the following then
:
Those

were the days of TADA, Terrorist and Disruptive Activities (Prevention) Act, the horrific provision that transformed every suspect into a terrorist. It made the prevalent context of 'innocent until proven guilty' redundant. It gave more powers to the police, without any responsibility.
And today as the courts pronounced the verdict, a man who in fact assisted in nailing the real culprits is to be hanged to death. If Yakub Memon had not mentioned Pakistan, our intelligence agencies would be going on their regular spins to Dubai.
Advocate Ujjwal Nikam said that the death sentence for Yakub Memon would send a strong message to Pakistan about the consequences of hiding Dawood Ibrahim and Tiger Memon. He is either an optimistic or a deluded man. He said something similar when Ajmal Kasab was hanged. And things have got no better. Worse, seven years ago he had stated that if Sanjay Dutt had informed the police then the blasts would not have taken place because he "knew that the three AK56 rifles he received from Samir Hingora, Ibrahim Mussa and Abu Salem on Jan 16, 1993, were part of a consignment meant for terrorist acts."
Three guns were going to cause blasts across the city? And what was the huge consignment in Shiv Sena MLA the late Madhukar Sarpotdar's house for during the riots that preceded the blasts?
In what is an extremely ironic situation, Sanjay Dutt played the role of a tragic gangster in Vaastav, a film produced by Chhota Rajan. Rajan was the second most important man in D-Company, helmed by Dawood Ibrahim, who was responsible for the 1993 Mumbai blasts. This film was made later. By then, Rajan had split from Dawood because he discovered his patriotism for India, a country he does not live in. He continues to conduct his underworld operations mainly from Bangkok, quite conveniently managing illegal activities in his home country.
Dark comedy aside, the verdict is abuse of law. While Yakub Memon and Sanjay Dutt will be seen as the pivots, we need to take a look at how the process of justice in this case took place.
We have had a long incubation period on the riots report by Justice Liberhan. Where are the accused in that and what is the status of their arrests? There is rarely any talk about the riots; there is no loss of property "worth Rs 27 crore" and therefore useless to an economically-varnished India.
If we want fairplay, then play fair. During the riots cops were assisting in the process and shooting at random, shooting innocents only because they knew who stayed there. And what about the goon ministers who possessed arms? What about recruiting kar sevaks? How do you think people died during the riots – out of fear or did they commit suicide?
The problem is that we have two sets of justices operating always, whether it is on grounds of religion, caste, class, or fame.