Every new "twist" in the IPL tale would be yawn-producing had it not been full of lies. Some West Indies cricketer suddenly needs surgery, so now we can get Pakistani bowler Abdul Razzaq. Everyone thinks it is ok. No security issues. Nothing.
I think if there are people in this country and in Pakistan who really believe that throwing balls and hitting bouncers is going to result in peace, then the man to buy is Imran Khan.
We are always worried about the Taliban, right? He is our man. He can talk to them. The moment he plays a few 'peacing' matches – and he will invest all that money in his cancer hospital, too – the good Talibs will shoo away the bad Talibs. Now that America too is willing to talk to them, it will be all good.
Imran Khan does not have a chance in hell, or heaven, to lead his country politically. He can try this out. Sold-out matches and the only Talibs who will be at our border would be those sending SMS messages for some competition or the other that is taking place. We will make more money; they will make more money. Who knows, Asif Ali Zardari, who has a fan following in Bradford, may even ask some Pakistanis to return home and sneak out for some much-needed rest and join Sarah Palin on a foxy talk show. Pakistanis will be relieved. India will be happy to play Big Bro once again.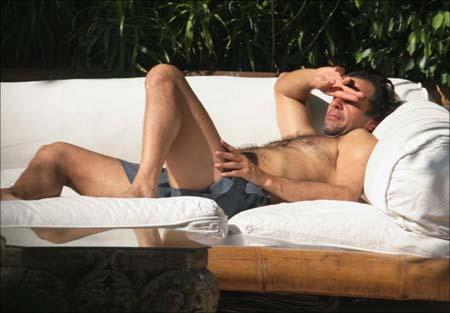 And, yes, Parmeshwar Godrej's swimming pool will be waiting to cool off Imran Khan. Remember he had asked on the earlier occasion that India should help Pakistani democracy?
Don't ever call me a cynic again. I have given my thoughts on how to make piss.